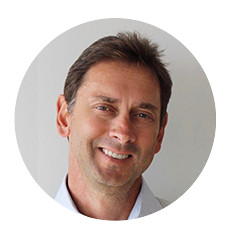 HEINRICH DANNHAUSER
FOUNDER – GROUP CEO
Heinrich Dannhauser, co-founder of ASG International (www.asgint.com) and CEO of ASG oversees the financial strategy and operations of the global ASG Group.
Utilising his unique set of qualifications and experience, he partners with CEO's, executives and entrepreneurs to exponentially grow businesses and brands within the sporting industry.
In 1994 Heinrich qualified as a chartered accountant, and went on to complete a Masters Degree in computer auditing.
After working at KPMG as an auditor for three years, he left to take up a position as financial and commercial manager at the Council for Scientific and Industrial Research (CSIR) in South Africa. During his time at CSIR he was responsible for the successful start up and development of various companies under his management.
In 1999 Heinrich left CSIR to start what is known today as the ASG Group of Companies. ASG originally operated as a financial management and consulting concern, and later (2006) introduced a sport division when ASG secured the rights to distribute the Rudy Project brand in South Africa.
ASG Sport Solutions quickly grew to become one of the biggest players within every aspect of the South African cycling industry.
Not only does ASG import and distribute over 20 world-renowned brands such as Pinarello, SCICON, Ellsworth, SIDI and Rudy Project, but it also owns and organises many of South Africa's premier cycling events. (www.asgevents.co.za).
In 2011 Heinrich established ASG International with Massimo Fantin, a merger that helped ASG International acquire industry leading bike transportation brand Scicon (www.sciconbags.com) and South Africa's leading custom cycling apparel manufacturer Ftech (www.ftech.it)
Heinrich's passion for sport, accompanied by his drive for absolute performance in every aspect of life has resulted in many accolades within his professional and sporting career.
In 2016, the venture capital group Capitalworks, after successful negotiations, bought a stake in ASG, allowing the group to rapidly expand its operations in distribution, events, retail, sports management and manufacturing on a global scale. Mr Dannhauser is currently at the forefront of financial strategy and deployment to ensure the continuous successful growth of each individual business area.
Outside of his success within the ASG group, he was also a recognised national tennis champion, representing South Africa on multiple occasions. In doubles, Mr. Dannhauser was twice a finalist at the International Tennis Federation World Championships and had a men's singles top ITF ranking of #22 (2007)
Mr. Dannhauser also enjoys golf as a single handicap golfer, however his most loved sport is cycling. You are most likely to find him in the Cape Winelands on a bicycle enjoying a ride with the ASG Club, or training with his Italian friends in Bassano for the next Granfondo and/or Tour of Good Hope (hosted by ASG Events) – his two favourite events on the calendar.